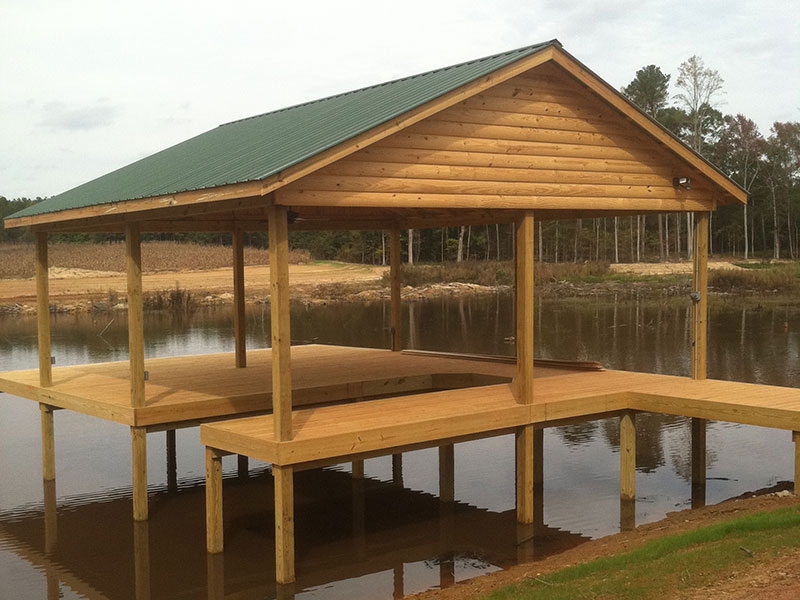 Applied Aquatics, Inc. designs and builds docks and boathouses for private and community ponds and lakes.  We build sold set structures built in the water with no need to lower pond levels for installation.  Only pressure treated components are used to build a high quality and reasonably price product.  We also build with composite flooring products if desired by client. 
We have a number of designs that include: 
Zero entry boat/kayak slips
Multi-level structures
Combination open dock and covered pavilion 
Boathouses 
Bridges and boardwalks 
Building components include 6x6 pilings, 2x10 bands, 2x8 floor joist, and 2x6 flooring.  All flooring is recessed inside the band for increase strength and long lasting good looks.
Call 770-328-4434 or Contact Us today to get your project started.