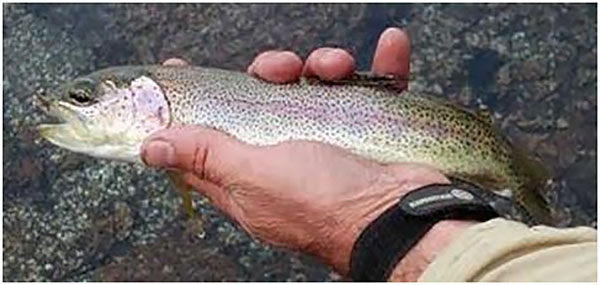 (Oncorhynchus mykiss)
Rainbow trout provide a good game fish for children and novice fisherman and they diversify the fishing options of the pond. Rainbow trout are aggressive fish that bite well during the cooler months of the year when other fish are not as active and survive temperatures up to 70ºF.
Trout are usually stocked in the Piedmont region of Georgia in November. Trout grow well and give you an additional recreational harvest until April.
Quantity discounts may apply.
Free delivery on most orders.
Call for prices.