New Olympus Series
Only one class of fountain is strong enough by definition, provides maximum efficiency, supplies ease of installation, and is so diverse in beauty to be named after the Greek gods.
Check out the new Olympus Series Fountains at www.ThePowerHouseInc.com.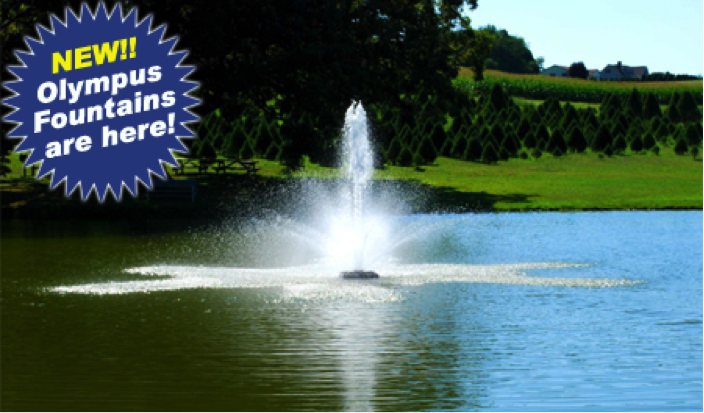 More Fountains
Sometimes the desire for aesthetics outweighs the need for high volumes of oxygenation. 

Each fountain produces a large, even, eye pleasing stream of water in a v-shaped pattern. The pattern produced is comparable to many of the larger fountain units on the market, but uses less than half the electrical power. 

A black float comes standard with each. 

To enjoy viewing your fountain into the evening, we offer either a halogen, LED, or a reflective lighting package.
Lighting Accessories
Lighting accents are available on both fountains and dual propeller aerators. The F250 is available in LED (quantity of 3 lights only). All are mounted on black floats.

Both the halogen and the LED come completely assembled and ready to install.

The reflective lighting accents require some assembly. Lighting Accents are available on the F250, all dual propeller aerator, and on all fountains.