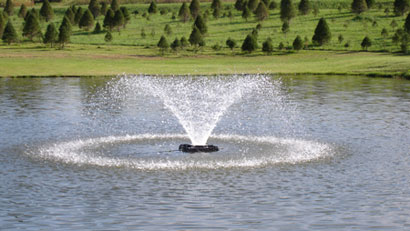 Low oxygen levels result in costly and devastating fish kills. Applied Aquatics is a distributor for Power House which offers the most reliable, energy efficient and cost-saving aeration solution to prevent these catastrophic losses. The Power House aerators are specially designed for portability and ease of installation. 
 
Power House aerators provide the mechanical destratification of water to elevate oxygen transfer rates and sustain the level of dissolved oxygen to maximize aquatic life.  
 
Check out all of The Power House products at www.ThePowerHouseInc.com.